The role of Driveshaft is to couple the output of the transmission with the rear differential to run wheels swiftly without slippage on turns.
Most light commercial vehicles automobiles use a single one-piece drive shaft while heavy-duty vehicles use a two-piece drive shaft.We thoroughly check drive shaft in connection with other transmission parts and resolve problems.On the basis of our deep understanding power transmission systems and use of the latest tools, we provide you with the best driveline services. We repair and replace driveshafts, universal joints, axles, differentials, and other components.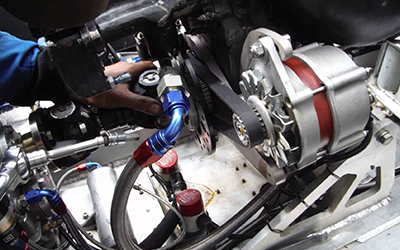 We provide driveline services for following vehicles
Light commercial vehicle

Heavy commercial vehicle

UTE

Lawn movers

Earth moving vehicles

Mining vehicles including modern open cut mining trucks

Material handling vehicles like forklifts, tow tractors, and stock chasers
Call us for further details.